Smappen makes it easy for you to share your map, giving read-only access to it or allow a user to modify the map.
To do this, you can send your contacts a unique link that will allow them to see your map in smappen.
Please note that a card is private by default. Only the creator can access it.
To create a share link and make the map public, access the map's sharing-management panel by clicking on share icon menu (top right) :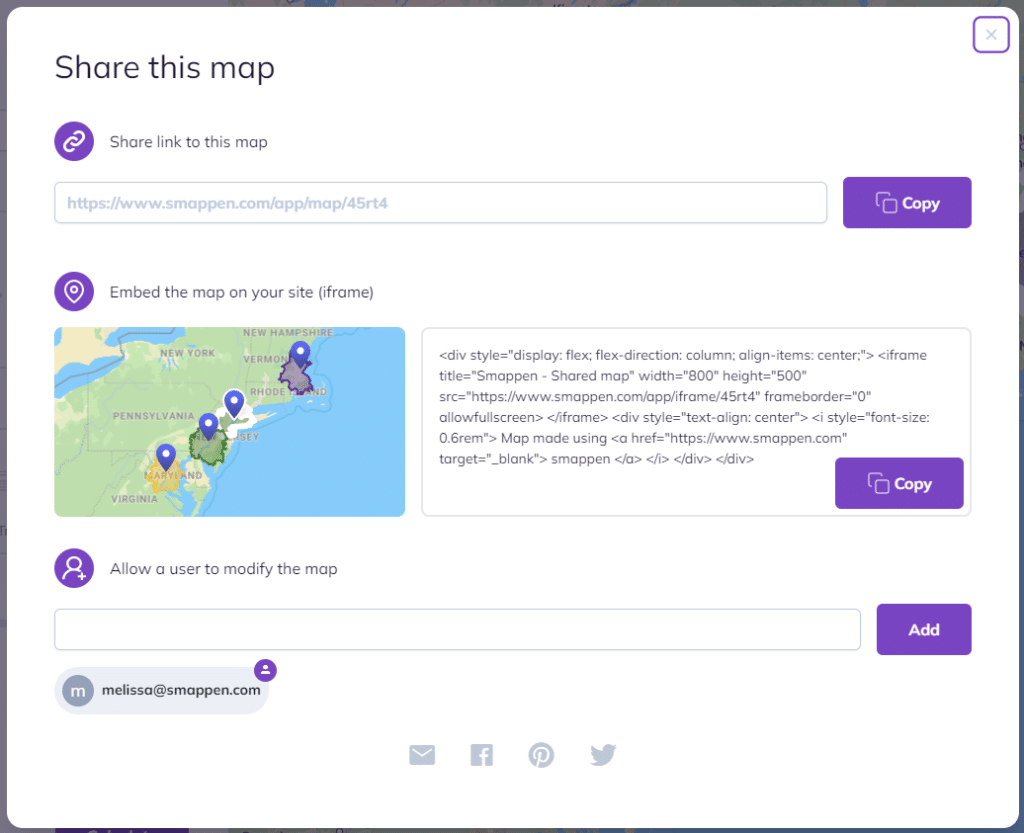 Then click on "Copy" to copy the share link to your clipboard.
Anyone you send this link to will have access to the map, but without editing permission.
You can also send this link with email, text message, WhatsApp or social media, by clicking on the corresponding icons.
You also have the possibility to embed your map on your website (iframe).
If you want to allow a user to modify the map : enter the email address of the future user and click "Add".
---
To go further: