An easy-to-use travel-time map, enabling you to reach the best possible decision as quickly as possible
Draw, edit and delete areas as often as you like
There's no limit on the number of areas you can draw, and you can edit them as often as you need to. Different travel times can be used for different modes of transport: car, bike or foot. You can also create areas based on distance as the crow flies, or draw them manually. Modify your areas by merging them or cutting out parts of them.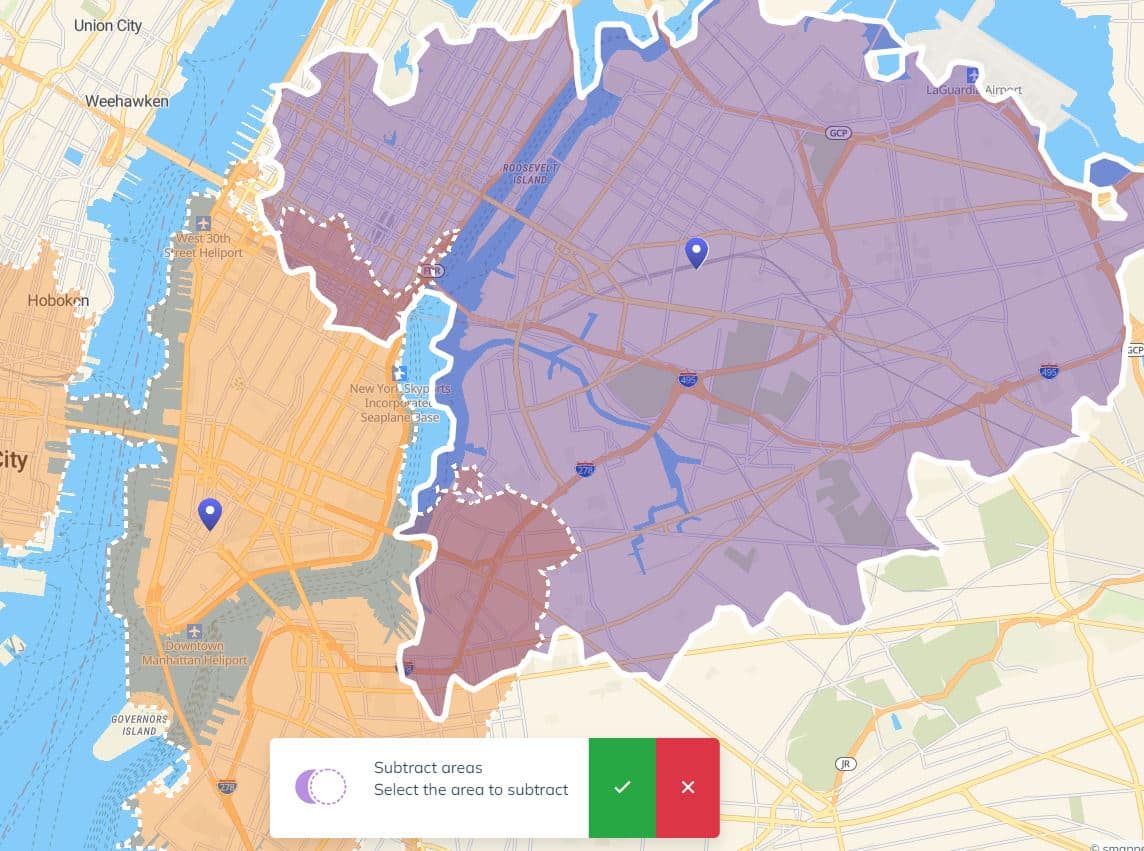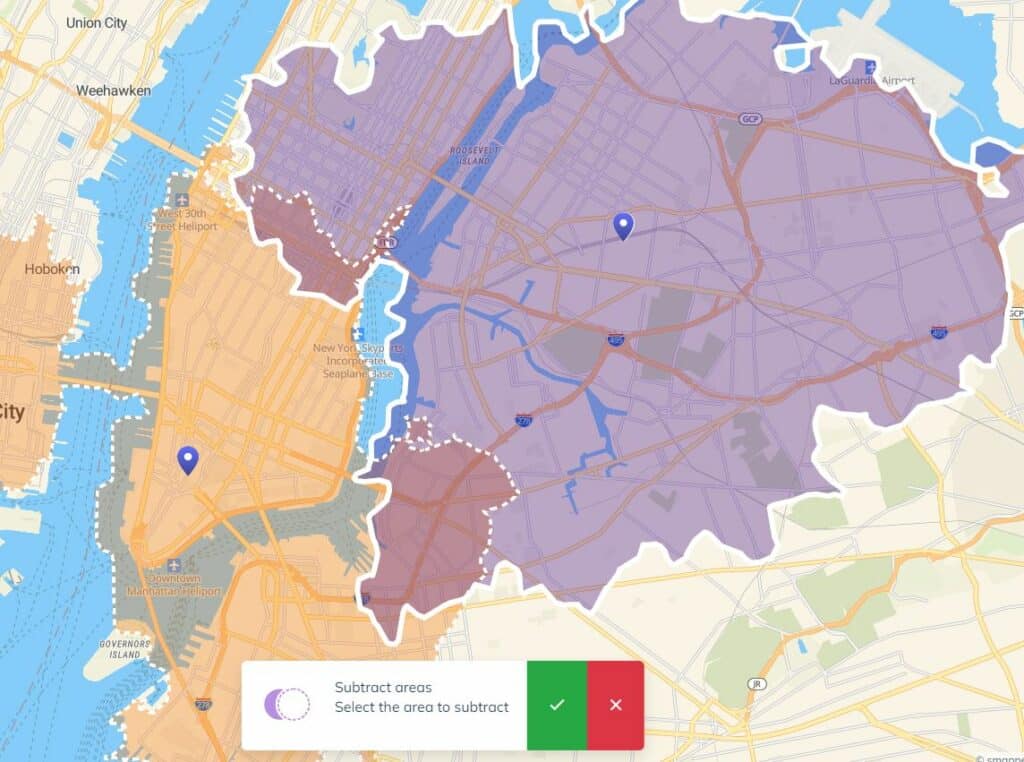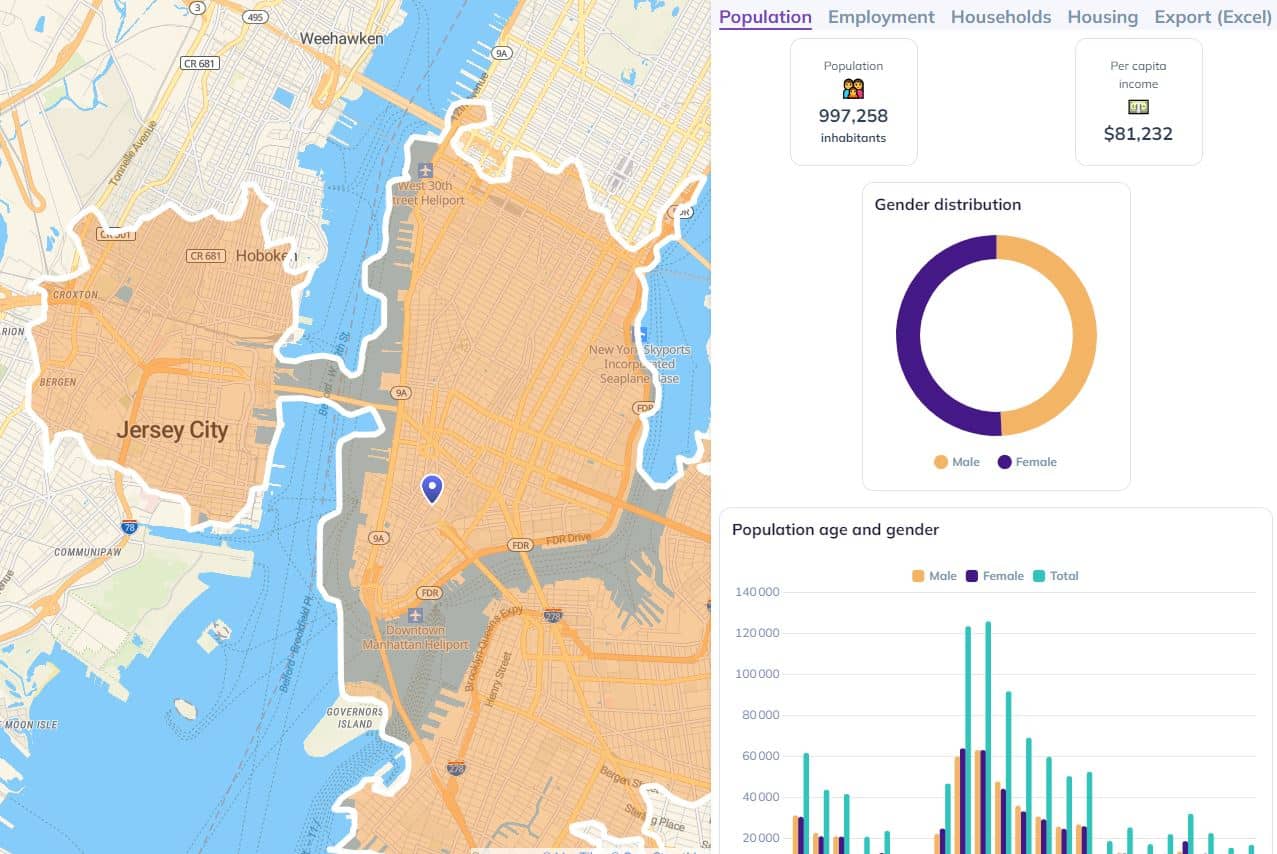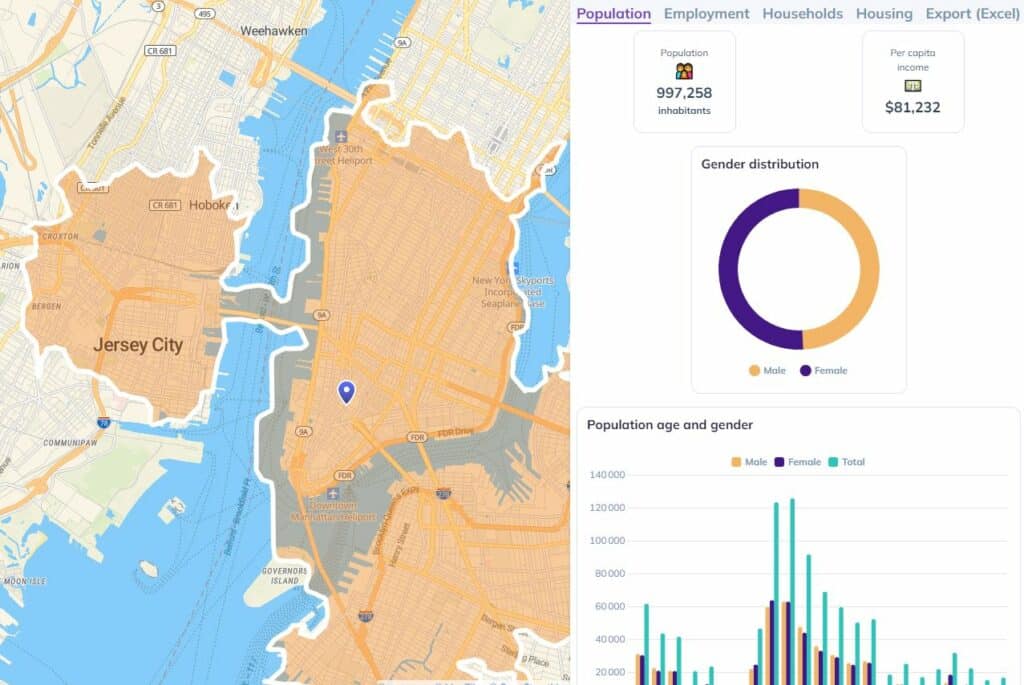 Use our database to analyze the population of your areas
smappen collects data from official organizations. Kick off your analysis by looking at population data: age, gender, employment, housing (different datasets are available for different countries).
Search for points of interest, businesses & services
Search within 24 million references of companies and services in the USA to spot your competitors, prospects, POIs, and services…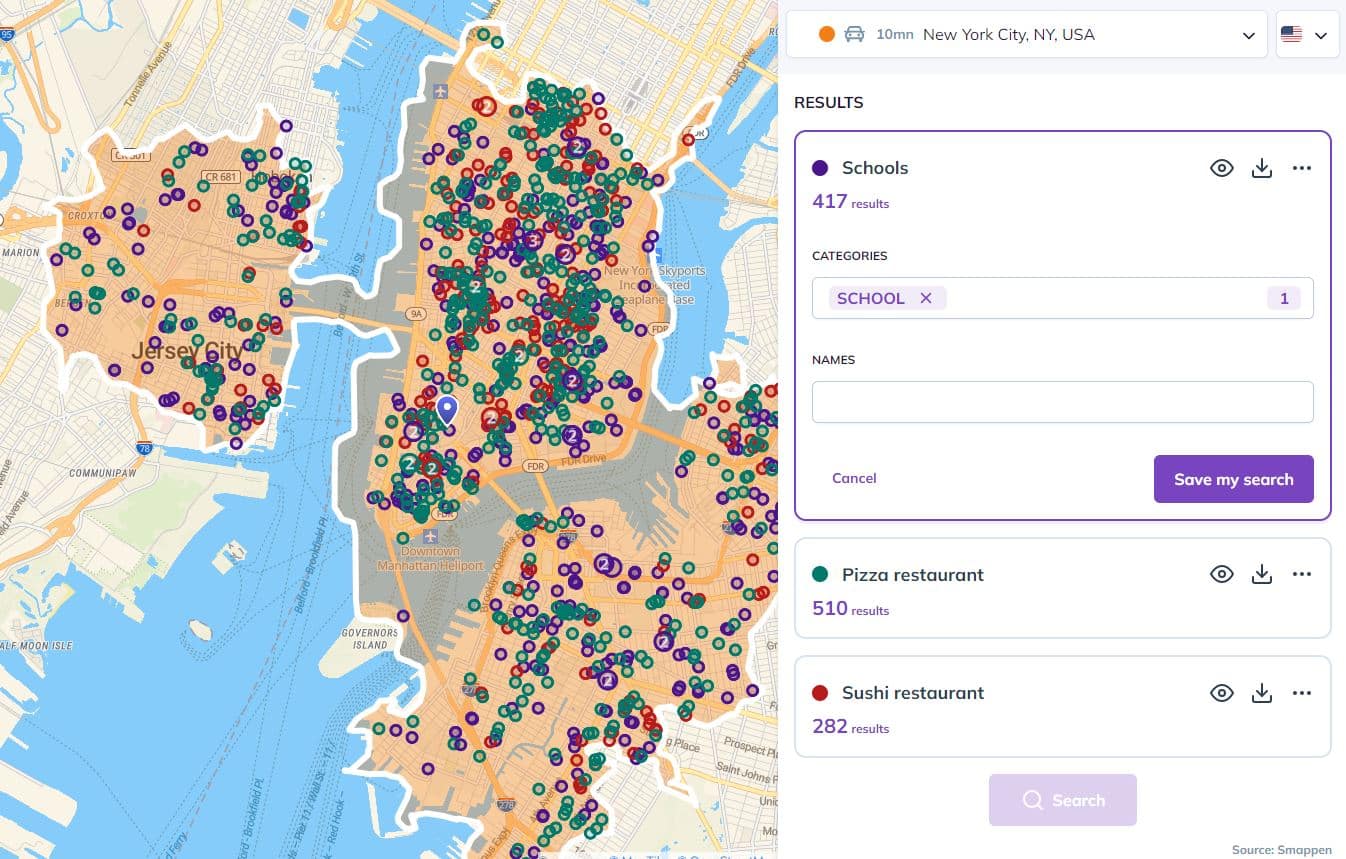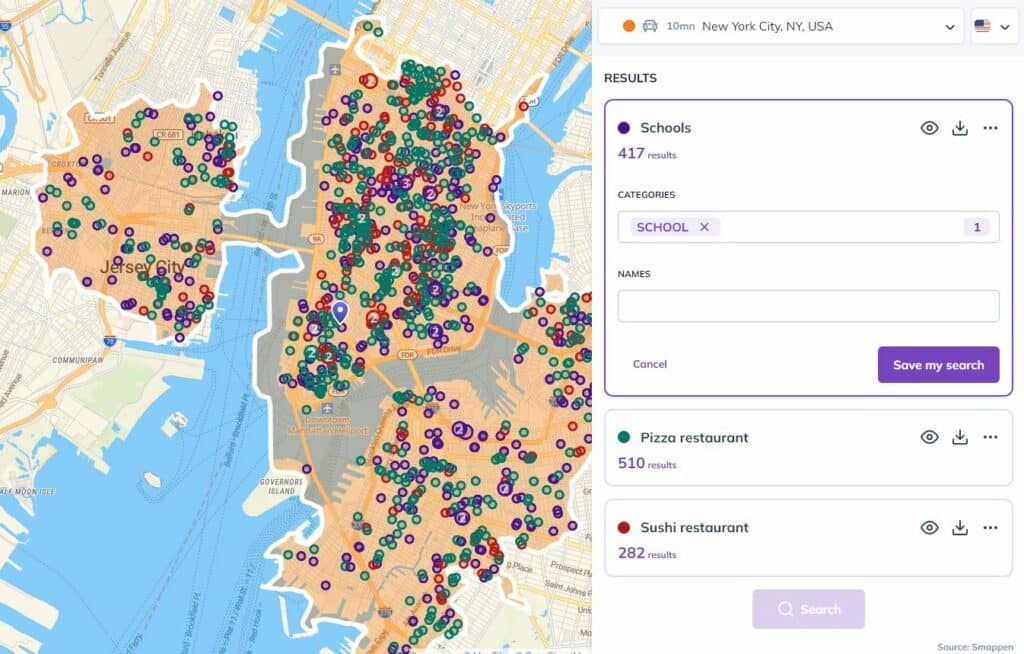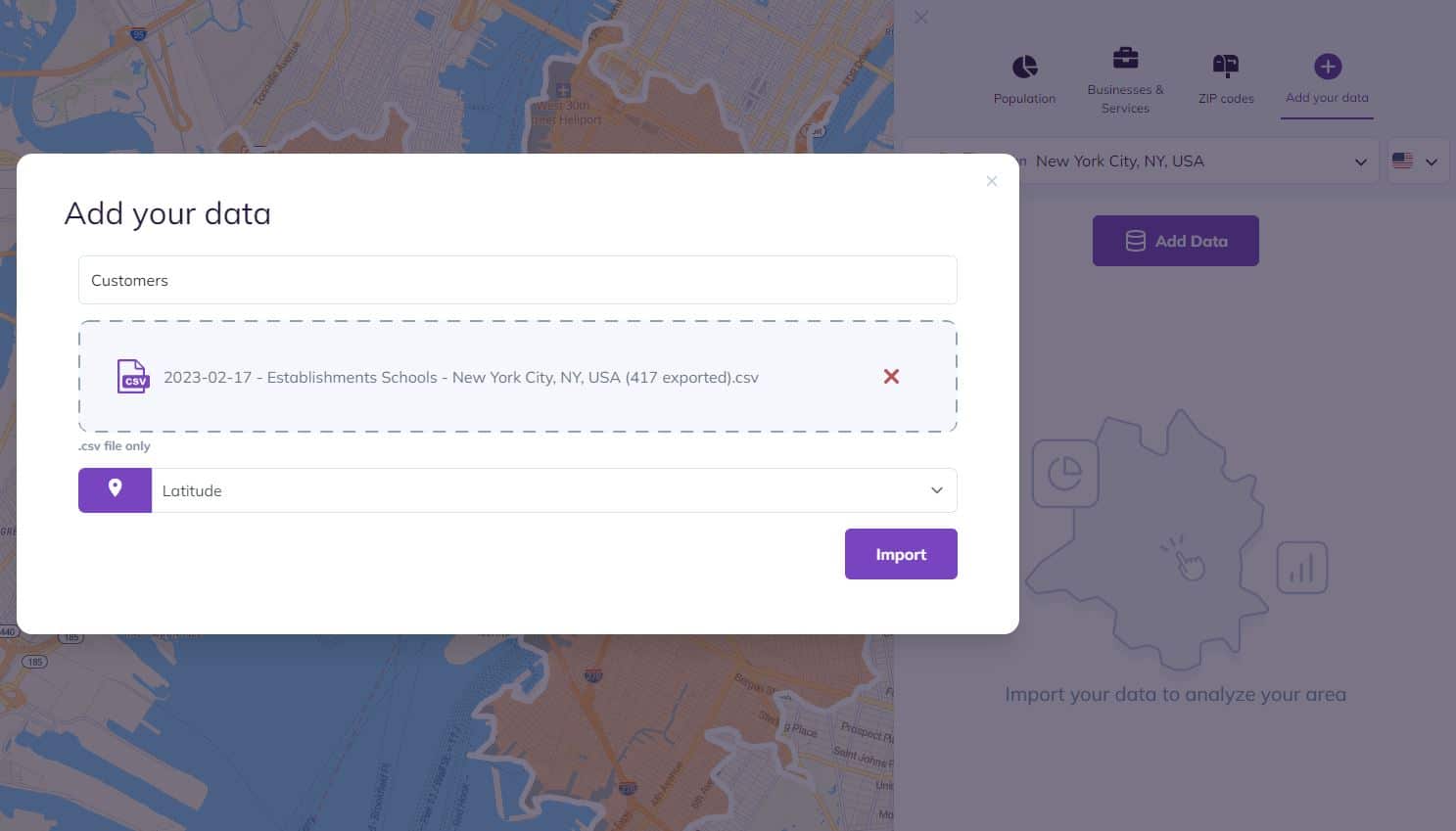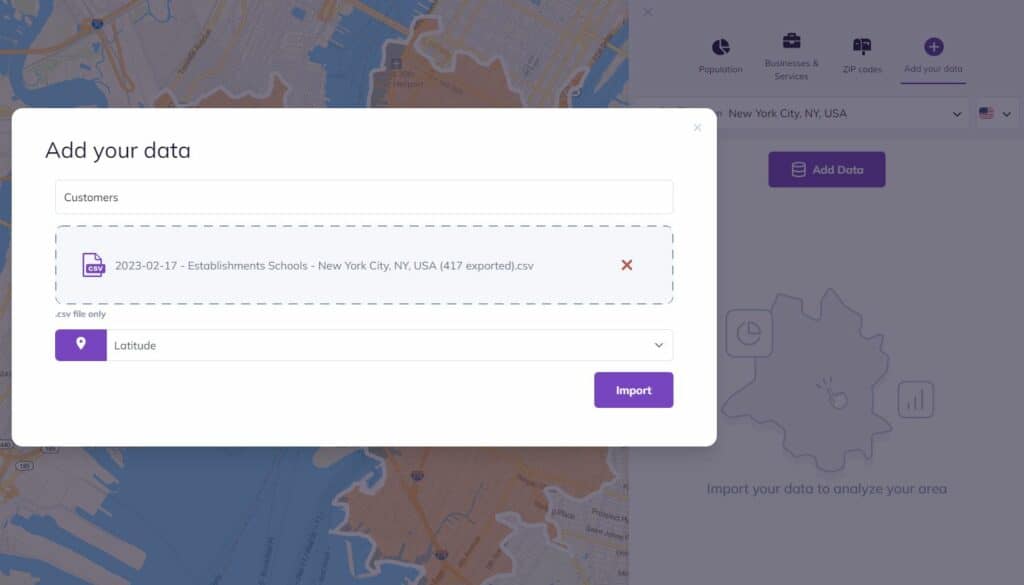 Import your own data to see it represented on the map
You can easily import your own data, so that you can see it represented on the map to help with managing and improving your catchment areas or logistics zones.