Revolutionizing Retail with Location Intelligence Research
Welcome to Smappen, where retail decision-making meets the power of location intelligence.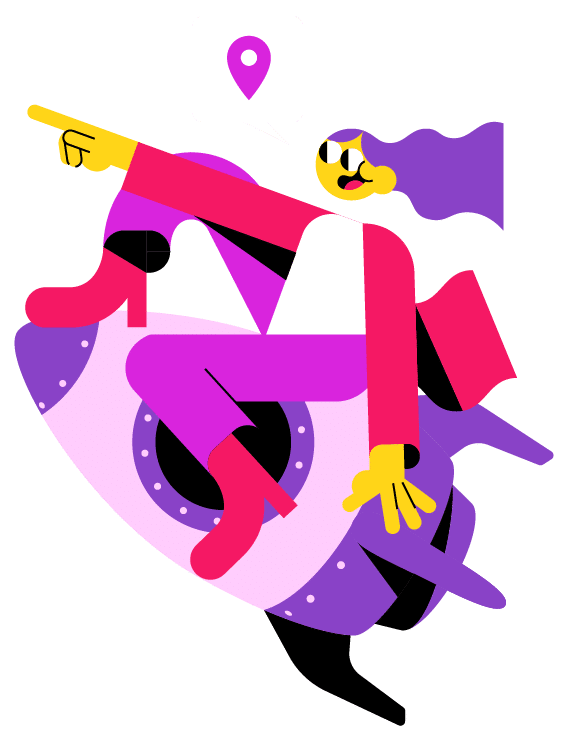 Know Your Market, Find the Best Location, Do Your Competitive Analysis,
Understand Your Customers. With Smappen, you can conquer it all!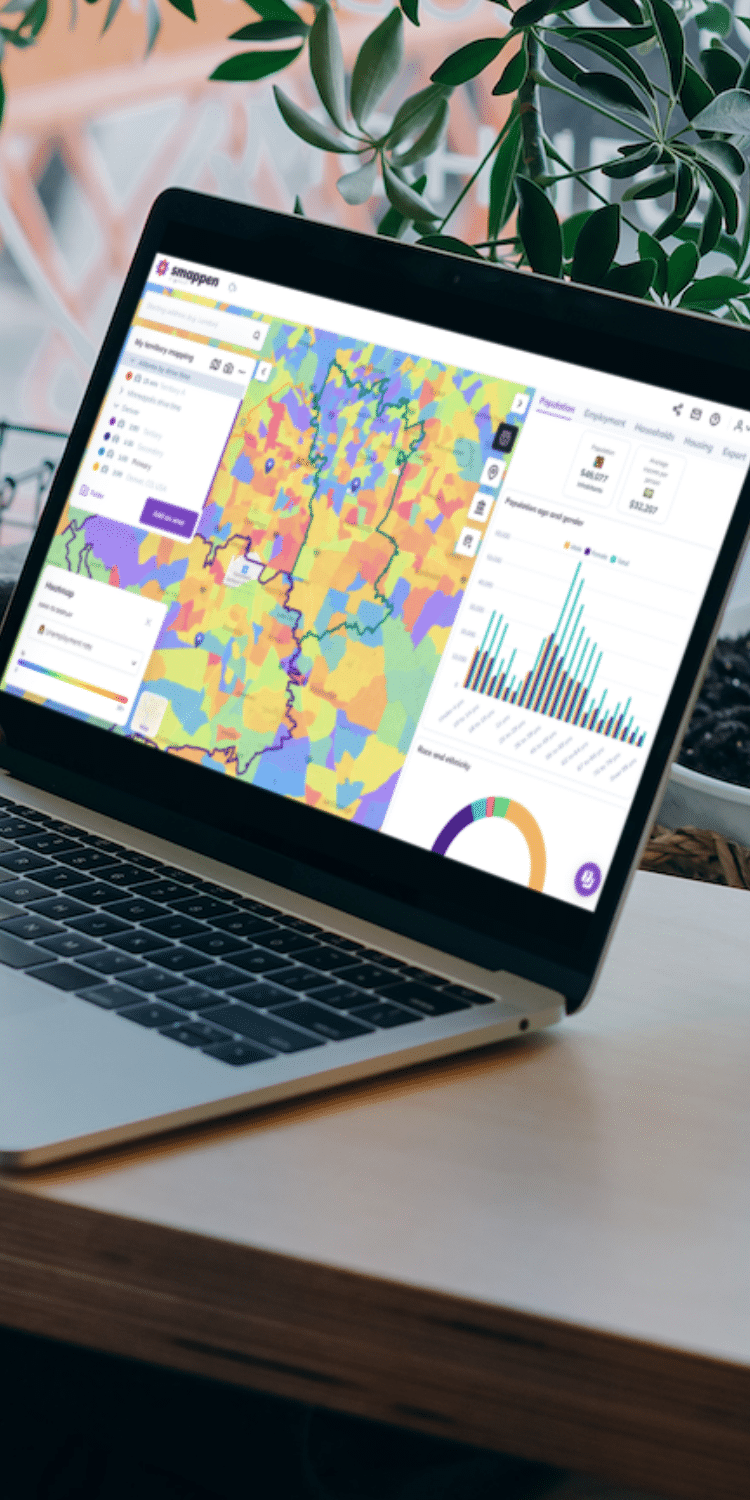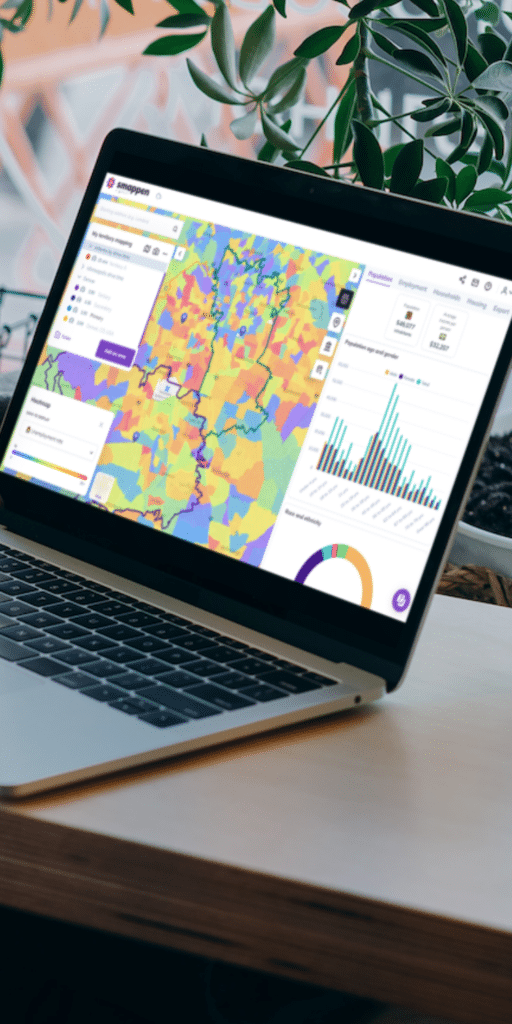 Discover the Perfect Location:
Finding the ideal location is crucial for success. With Smappen, you can identify the best spots for your business expansion. Utilize our cutting-edge mapping tools to create trade areas based on travel time, isochrones, administrative boundaries, or custom distances. Let Smappen guide you to the perfect location that aligns with your business goals.
Outsmart the Competition:
Stay steps ahead of your rivals with Smappen's competitive analysis features. Uncover competitors, spot points of interest, and identify areas of potential overlap or white space. Whether you're in a crowded market or carving a new niche, Smappen provides the insights you need to outshine the competition.
Understand Your Customers:
Customer understanding is the key to driving success. Smappen offers a wealth of data-driven insights to help you understand your customers on a deeper level. Leverage our demographic analysis tools to segment your customer base, tailor marketing campaigns, and deliver exceptional experiences that resonate with your audience.
Optimize Delivery Areas & Streamline Logistics:
Smappen goes beyond traditional market research by providing tools to optimize delivery areas and streamline logistics. Define efficient delivery zones based on travel time or distance, ensure timely order fulfillment, and enhance operational efficiency. Smappen empowers you to maximize your e-commerce potential and provide exceptional customer experiences.
Explore comprehensive demographic data to understand your target audience's characteristics, preferences, and behaviors. Gain a nuanced understanding of the communities you serve. Also export all the insights you gather in convenient Excel sheets, allowing for deep analysis and seamless integration into your existing systems.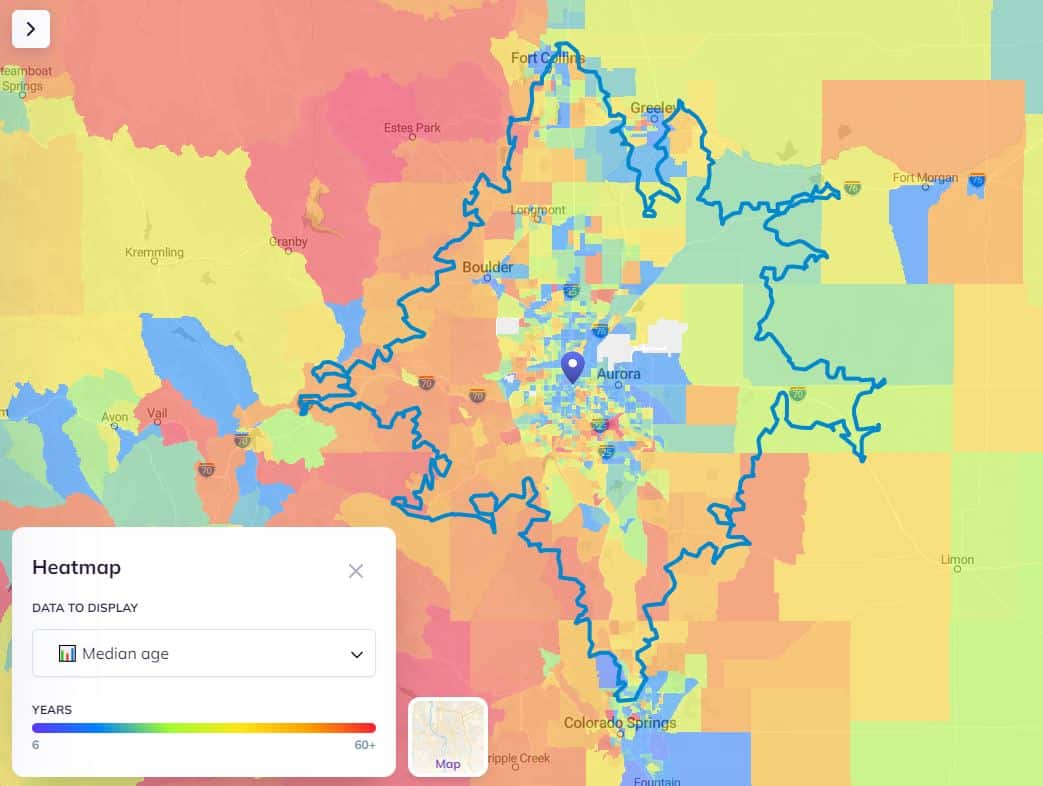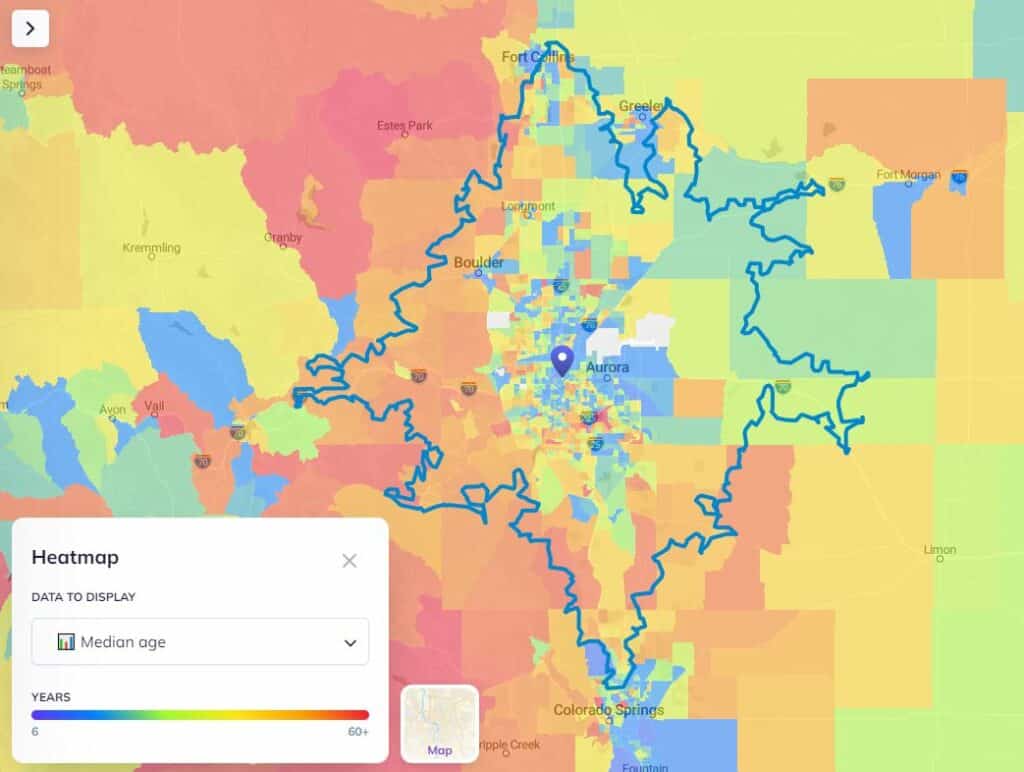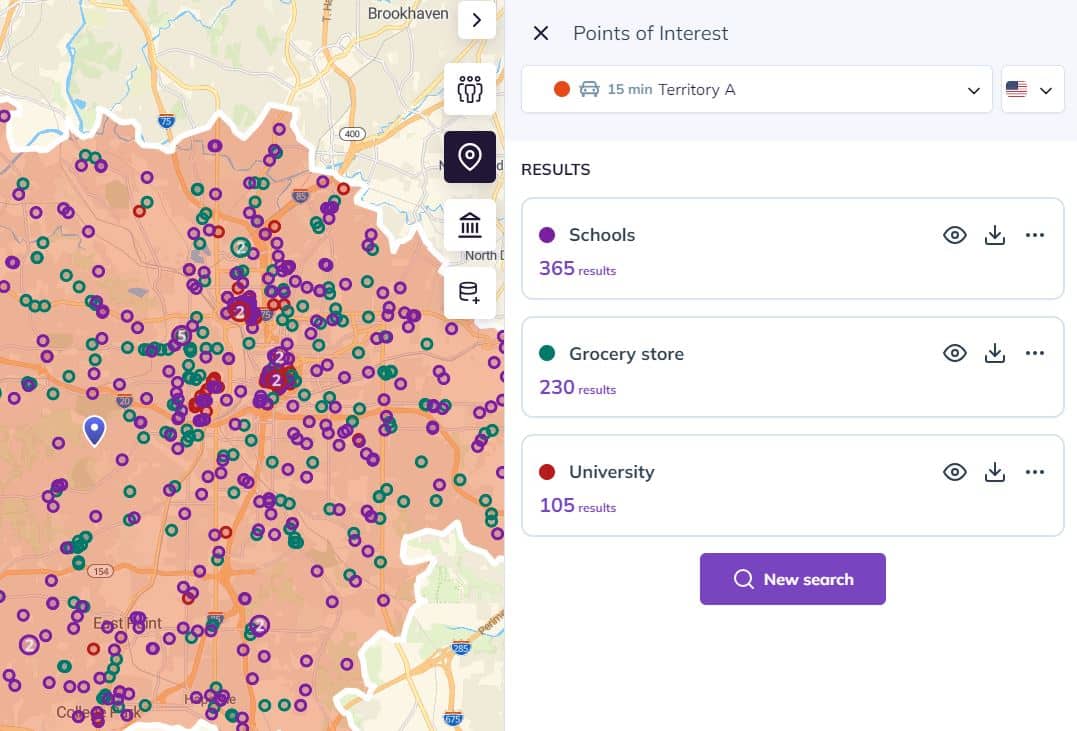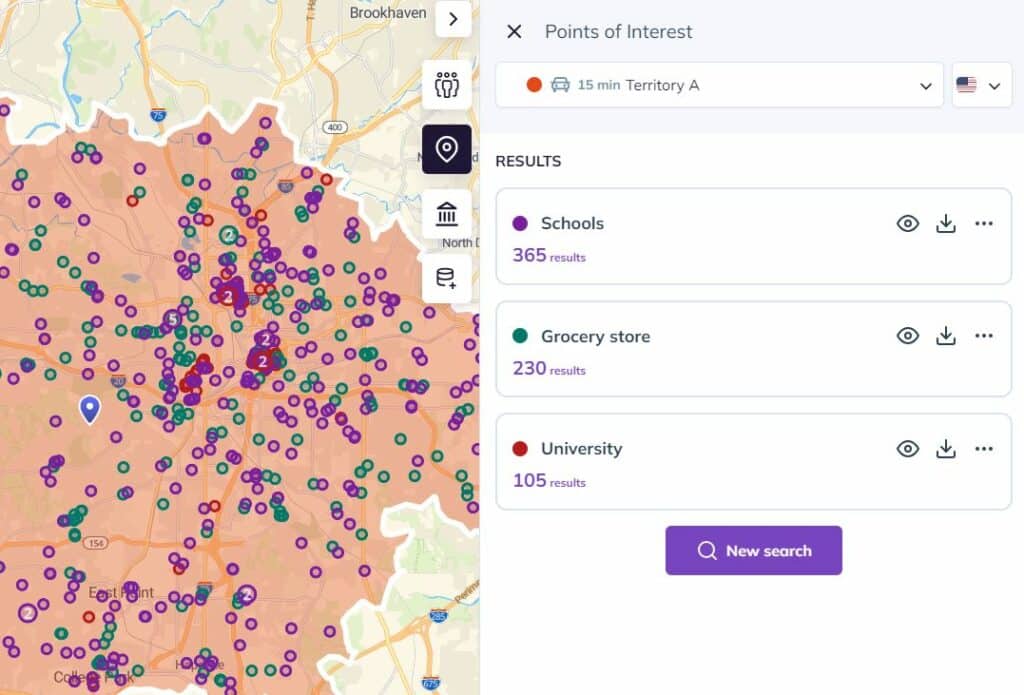 Points of Interest (POIs):
Spot important points of interest, such as popular landmarks, attractions that make foot traffic, and essential amenities in your chosen locations. Identify opportunities for strategic partnerships and collaborations. Identify and assess your competition's locations, strengths, weaknesses, and market positioning.
Seamlessly import and analyze your own datasets within Smappen. Integrate your customer database or any other relevant data to gain comprehensive insights and enhance decision-making.