Franchise Success Amplified:
Harness the Power of Smappen for Strategic Territory Expansion!
Welcome, Franchisors! Try Smappen, Your Ultimate Power Tool for Dominating the Franchise Universe!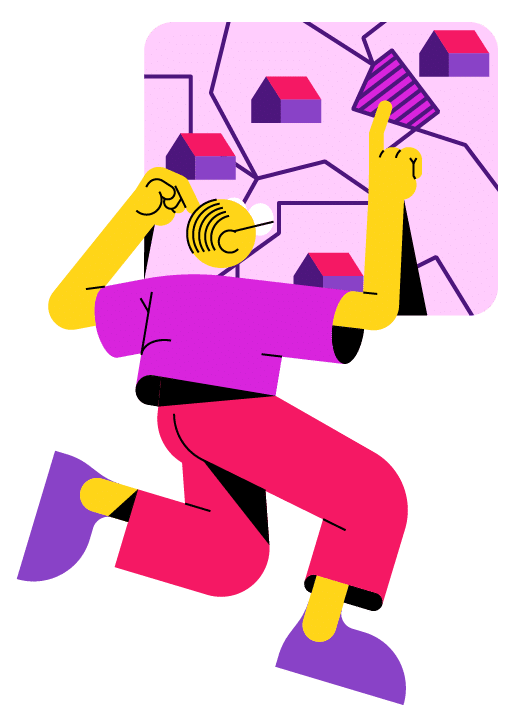 Why settle for guesswork when you can conquer territories with data-driven precision?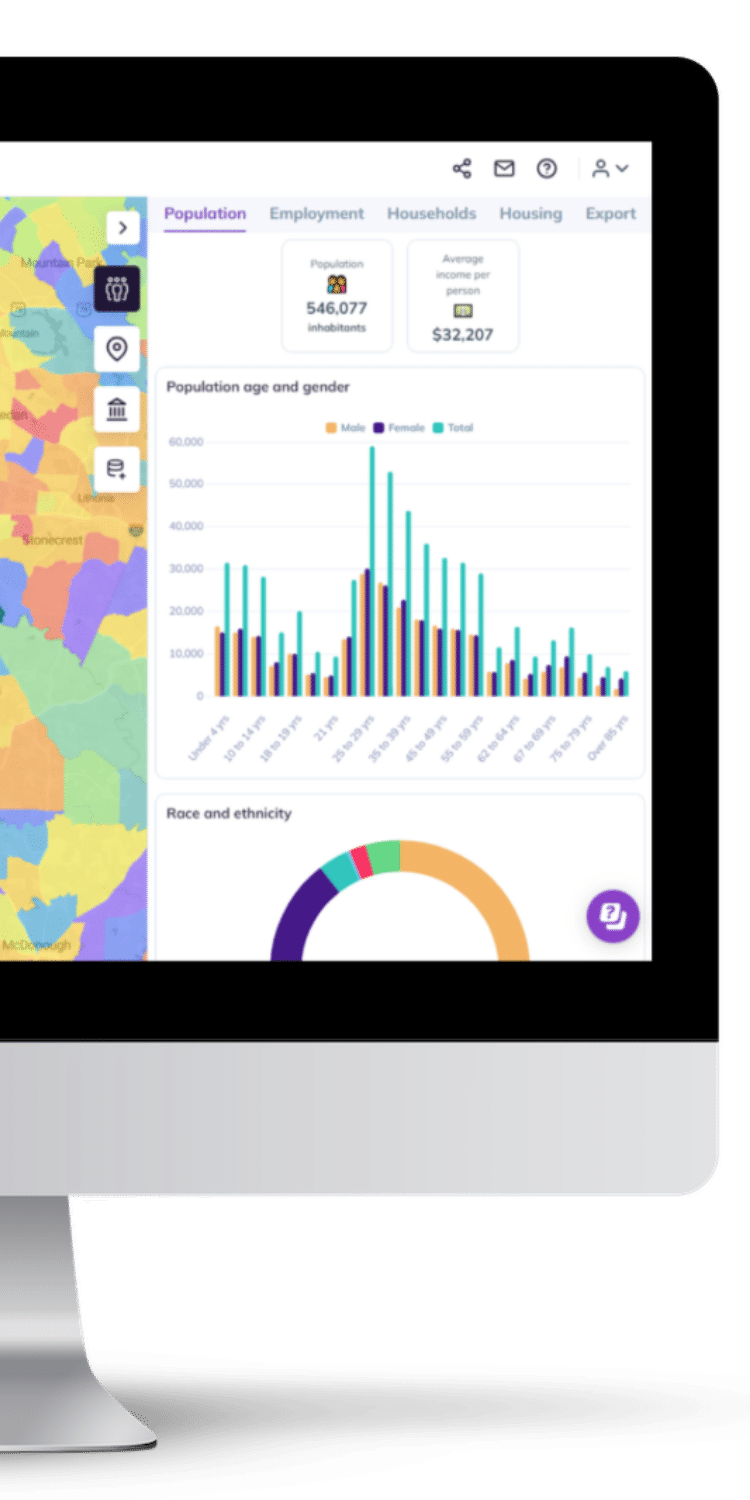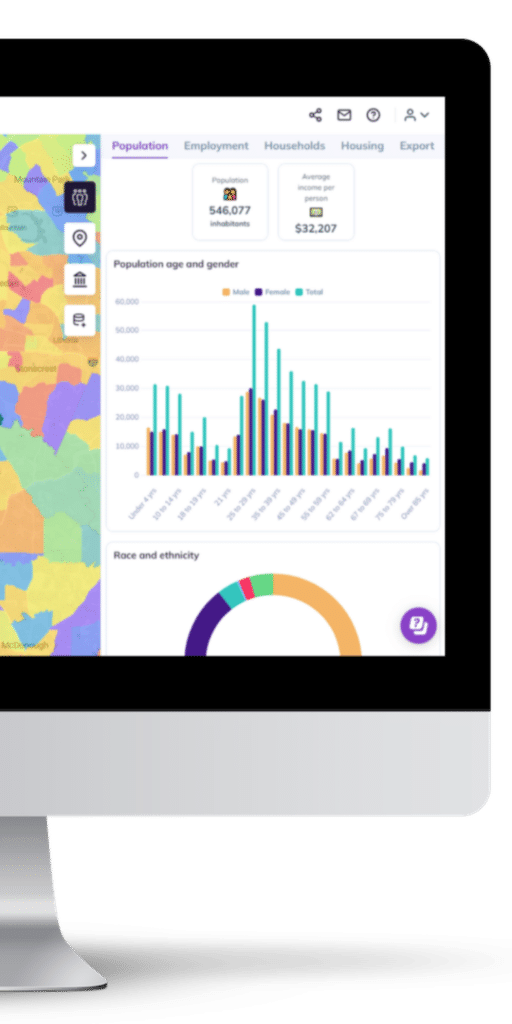 Franchise Territory Selling Made Easy
Selling territories to franchisees just got a whole lot simpler! With Smappen, you can map your franchise territories effortlessly, showcasing their potential and attractiveness to potential partners. It's the secret sauce for smooth and successful franchise sales.
Ensure Proper Territory Sizing
Don't leave your territories up to chance! Smappen empowers you to determine the optimal size for each territory, ensuring fairness and maximizing the potential of future locations. It's all about creating balanced and thriving territories.
Know Your Market Like a Boss
No more playing the guessing game! With Smappen, you gain deep insights into your target market. Understand demographics, income levels, employment statistics, and more. Knowledge is power, and Smappen gives you the power to make informed decisions.
Define Your Roadmap to Success
Chart your path to franchising greatness! Smappen helps you define a roadmap for expansion, pinpointing the most promising locations for new franchise outlets. Say goodbye to random guesses and hello to a strategic growth plan.
Create Areas That Pack a Punch
Whether it's a travel-time area or an administrative boundaries -zip codes, counties, or states, – Smappen lets you create territories that align perfectly with your franchising vision. Define boundaries with a few clicks and watch your empire take shape.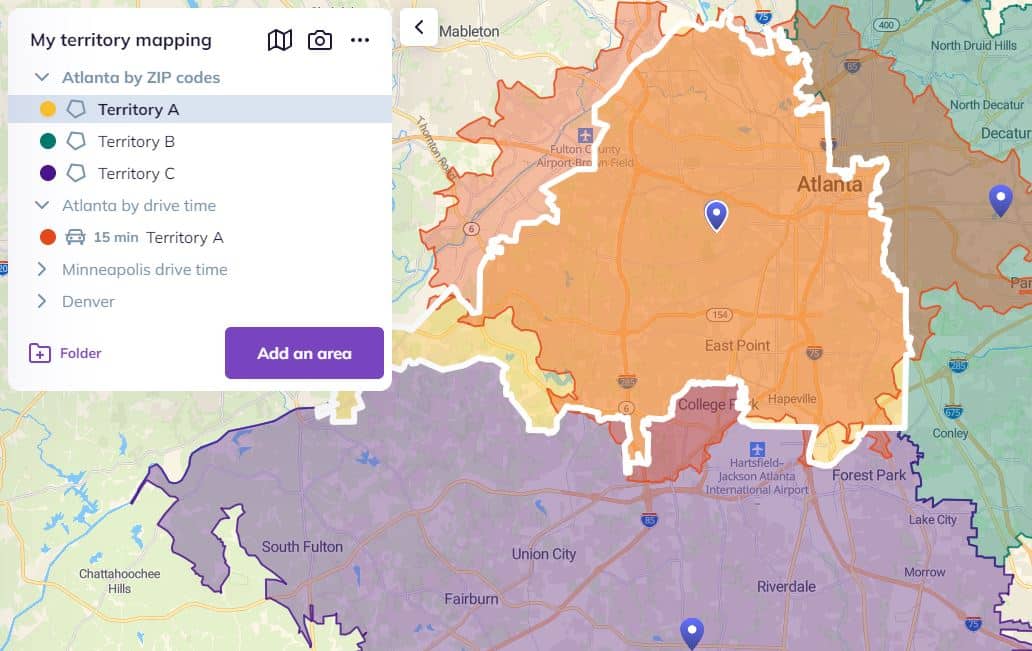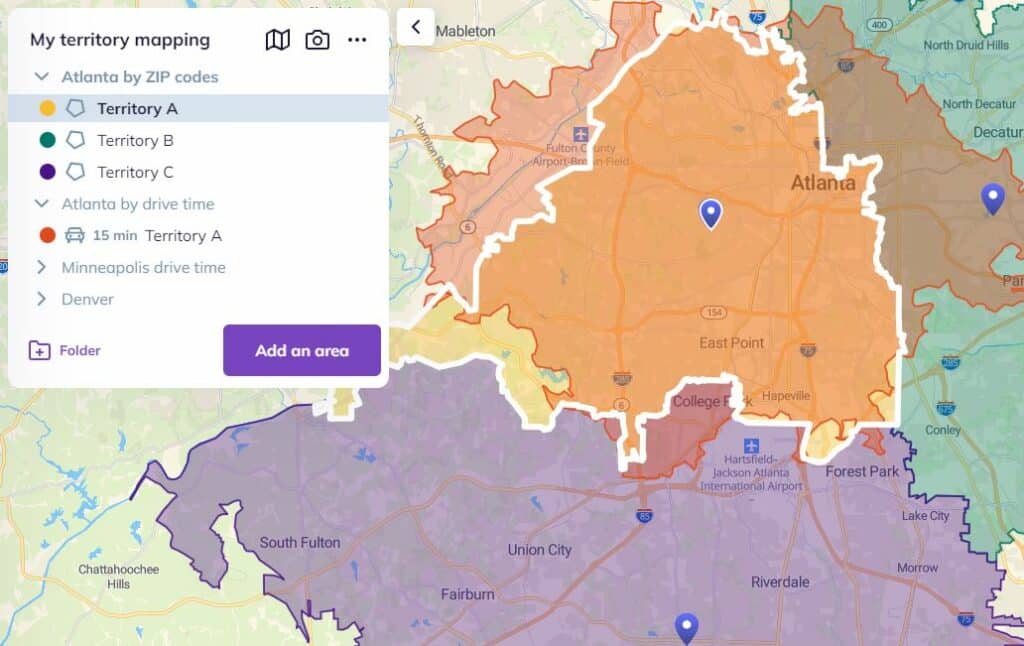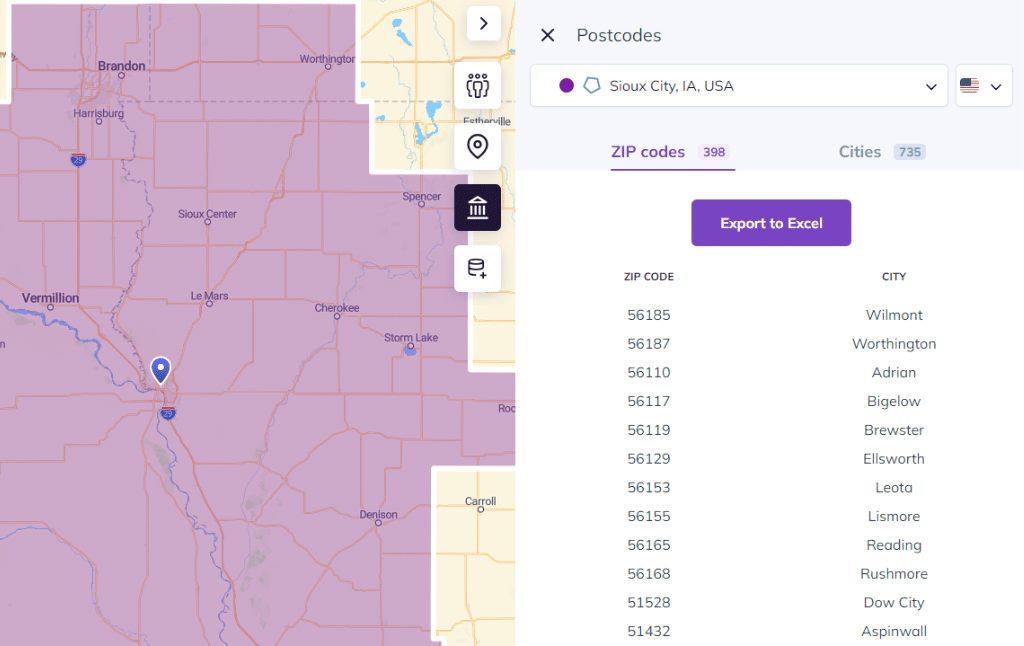 Extract zip codes from your area to include in your franchise agreement
As a savvy franchisor, you can really streamline your territory management by exporting a list of zip codes for each area. It's a smart move to include these in your franchise agreements. Keeps everything clear and organized.
Dive deep into demographics, age groups, income levels, and employment statistics. Smappen harnesses the power of population data to give you the upper hand in understanding your target market. Use the heatmap to visualize it!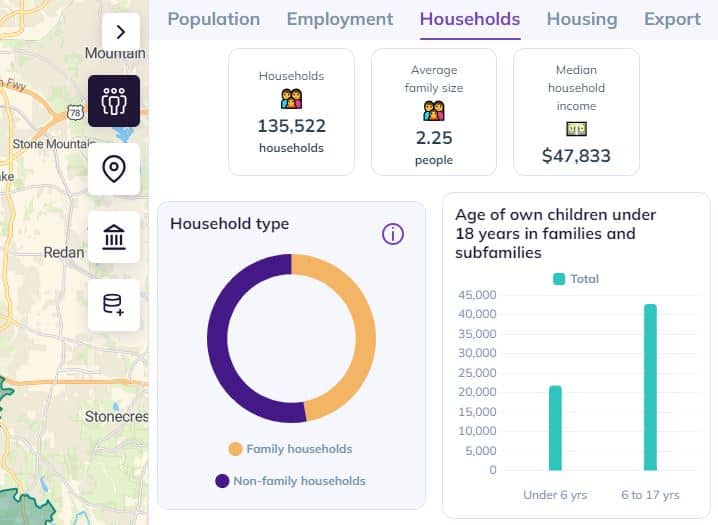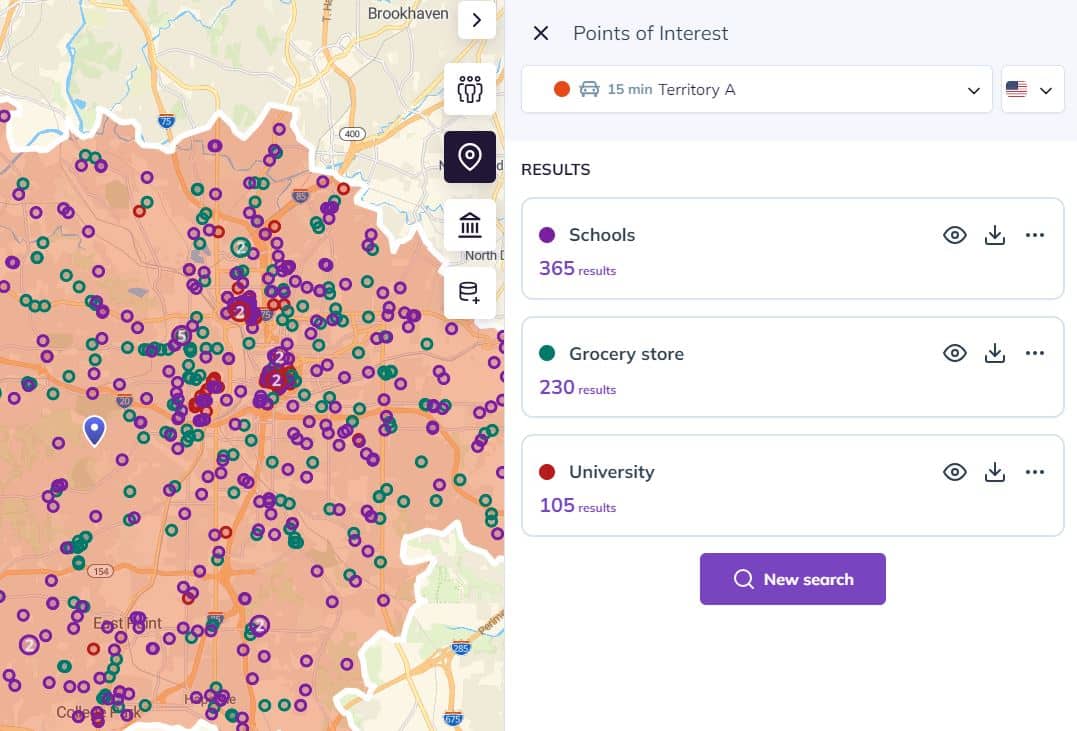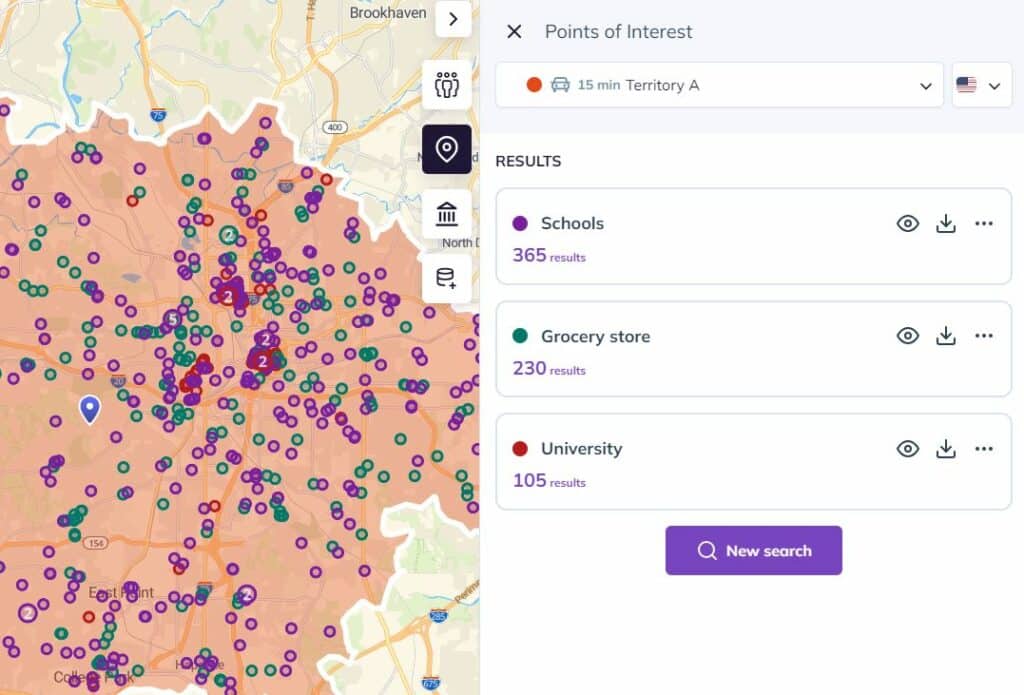 Stay one step ahead of the competition! Smappen provides you with vital insights into competitor locations, allowing you to strategically position your franchises for maximum impact.
Discover the hidden gems and hotspots in your target areas. Whether it's retail, restaurants, health services, or education, Smappen helps you uncover points of interest that can fuel your franchise success.
Join the Franchise Revolution!
Smappen isn't just a tool; it's your franchise growth companion.
From sizing territories to mapping future locations, we're here to make your franchising dreams come true. Unleash the power of data, dominate your market, and watch your franchise empire soar to new heights with Smappen!