Feature available with the : PRO PLAN
With smappen, you can now search within 24 million references of companies and services in the USA to spot your competitors, prospects, points of interest (POIs), and services… 
To do so, here are the following steps :
Create an area 
Click on the "Businesses & Services" tab
Click on "Search"
Use our Categories filter or search by name
Save your search and visualize your Points of Interest! 🎉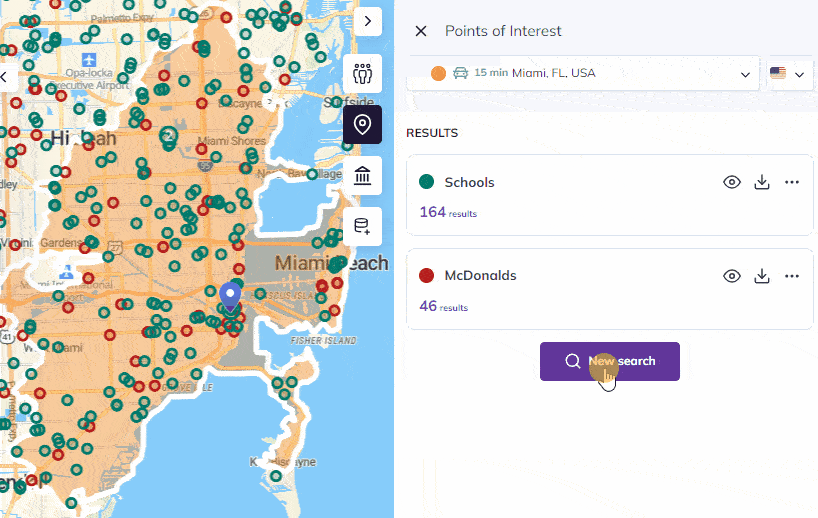 You will be able to visualize your search on the map.
To export your results in Excel, click on this icon


You'll have more information such as: phone number, website, and address. 
---
To go further: