Feature available in: PRO plan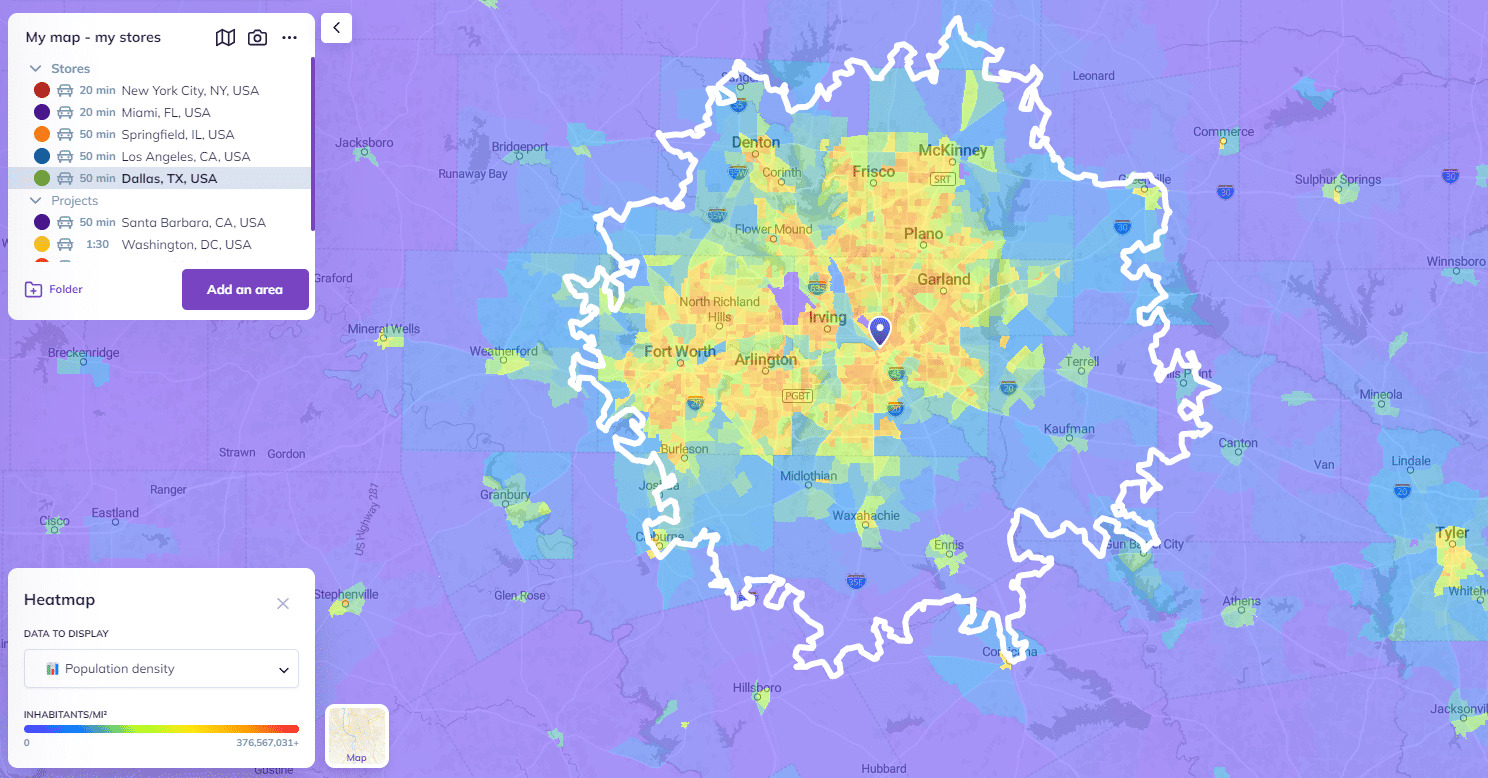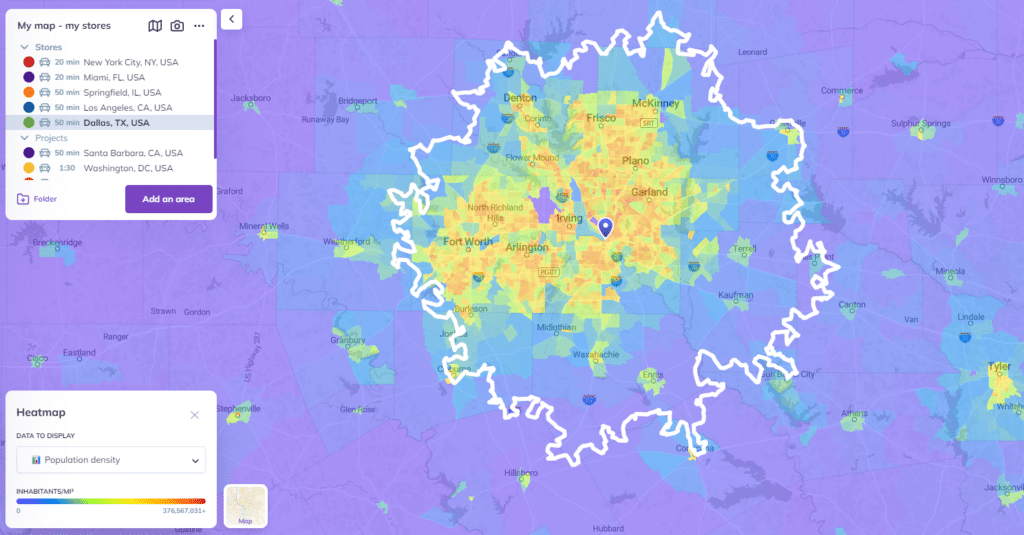 The Heatmap provides a intuitive way to analyze data using colors. By displaying density levels, you will be able to quickly spot where your target audiance is most concentrated
1 – To display the heat map, click on the "Heatmap" button located at the bottom left of your screen

2 – Select the density you want to analyze. Take your pick!
Population density
Median household income
Median age
Unemployment rate
Average family size
Housing owner rate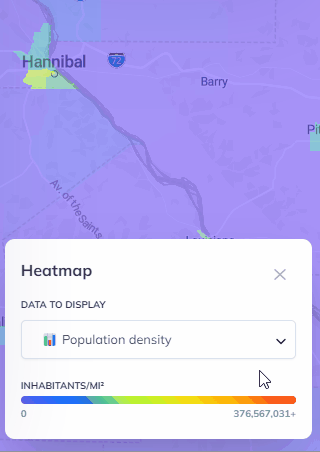 3 – Voila! The results pop up on your map like magic!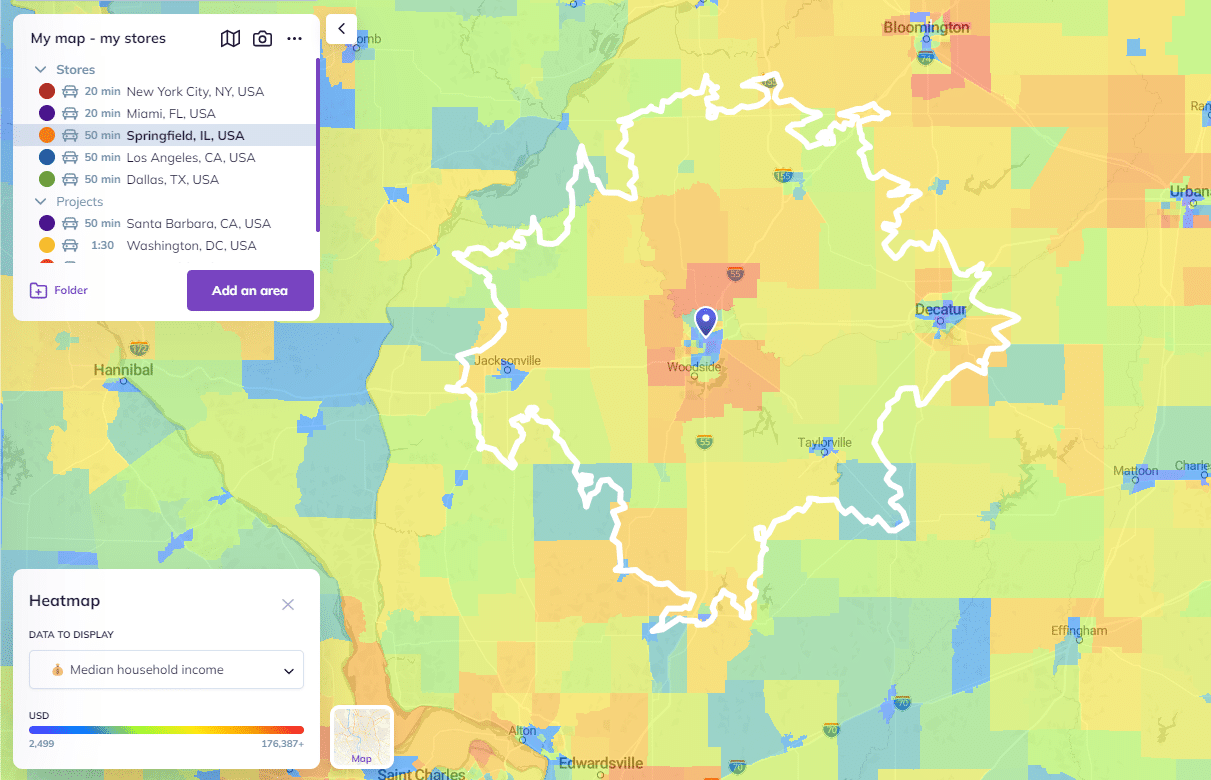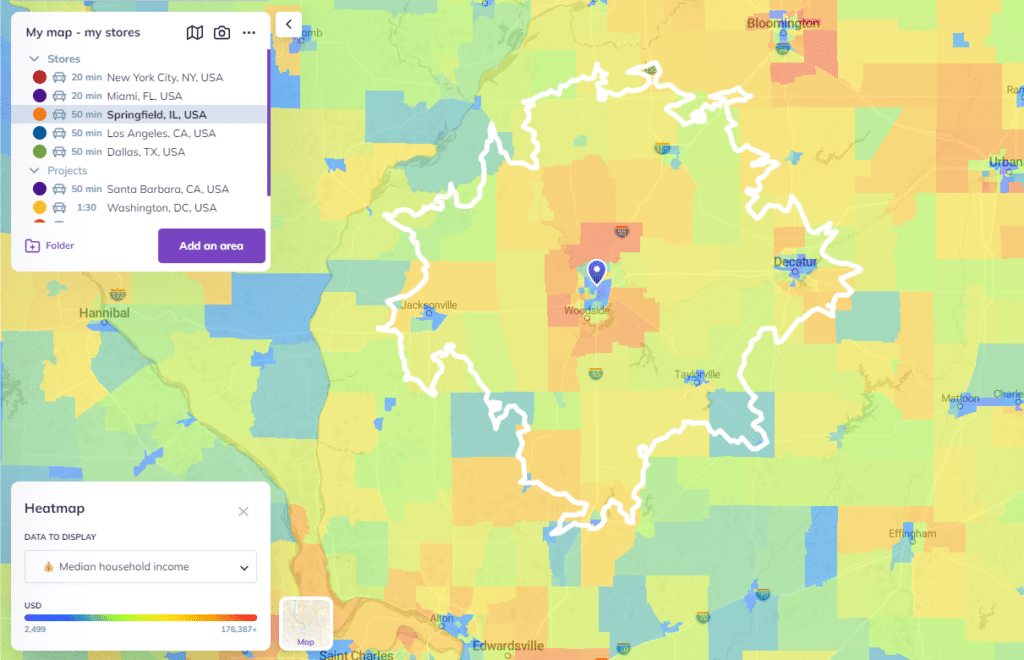 You can quickly determine in which area(s) your target audience is concentrated
4 – Creating zones based on the Heatmap is also possible.
Display the heatmap on the map.
Select "Add an area".
Choose either a manual area or an administrative area based on the zip codes.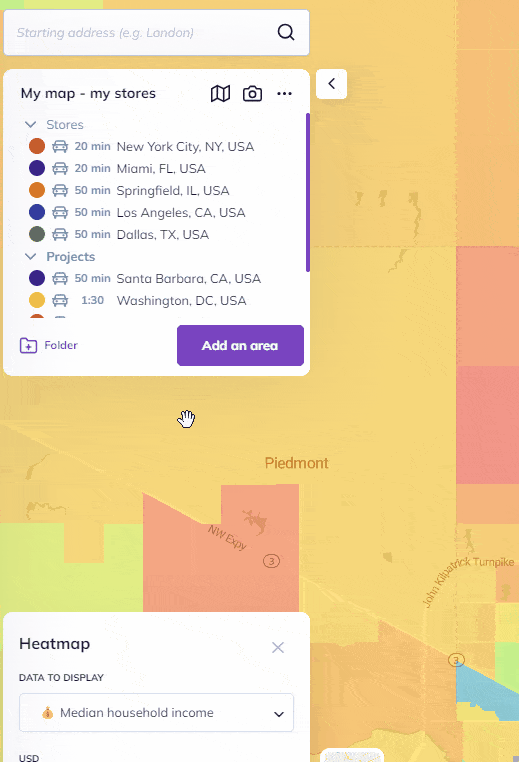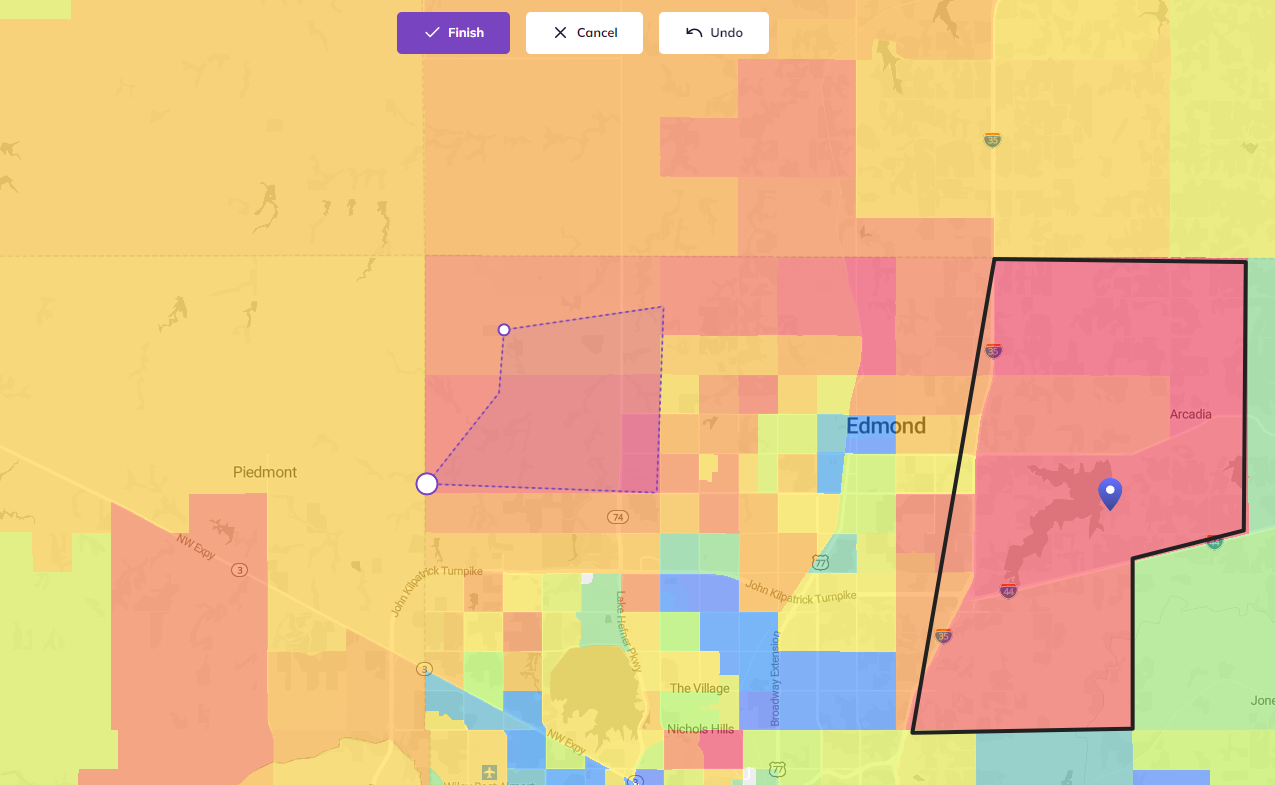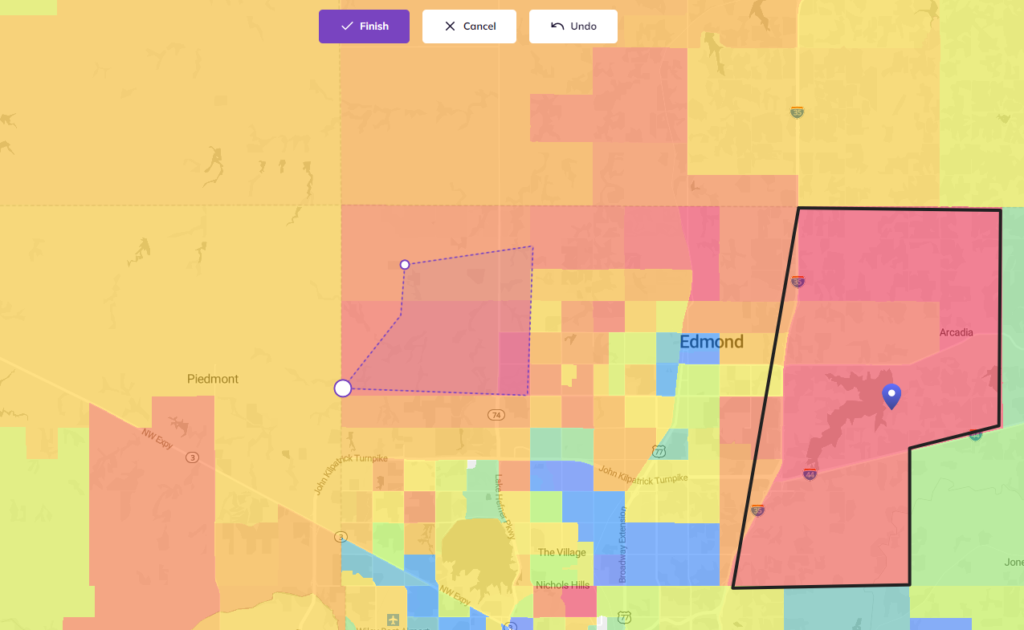 ---
To go further: