Feature available in: PRO plan
Note: All data imported into smappen is stored locally on your computer, in order to guarantee the security and confidentiality of your data.
1 – Prepare your file in CSV format (with a column for addresses or GPS coordinates : lattitude, longitude)

2 – Then, go to smappen and click on "Add your data".

3 – Click on the "Import your Data" button.

4 – Type the name of your dataset, and select the .csv file you want to import.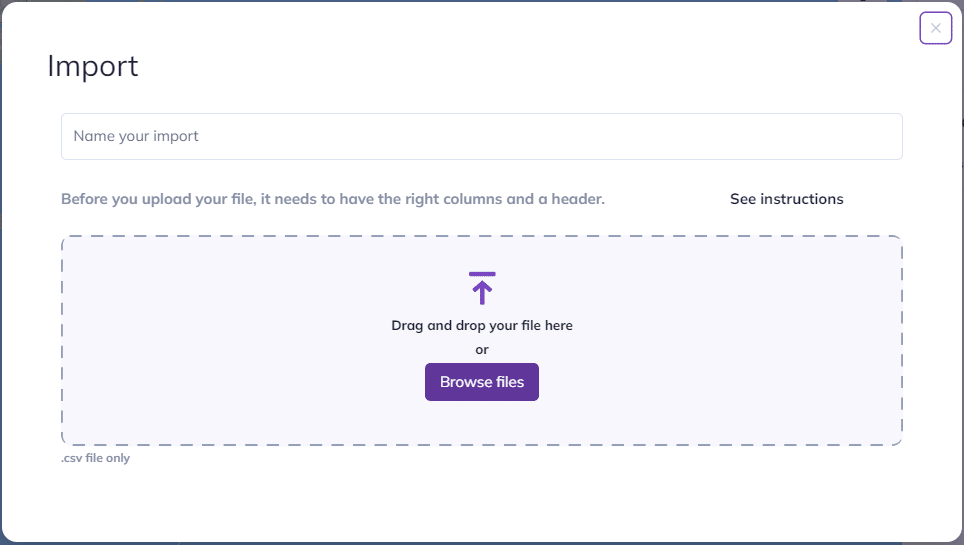 5 – Use the drop-down to indicate which column is to be used to geolocate your data (addresses or coordinates).

6 – Click on the "Finish import" button. Wait until the importing process is completed and then click on "Close".
Once your data has been imported, you can see it on the map, see how many datapoints are in a given area and extract the data from a given area.
To see your whole dataset on the map, click on the geolocation button for a given dataset. You can view several datasets at the same time on the map. They are differentiated by colors.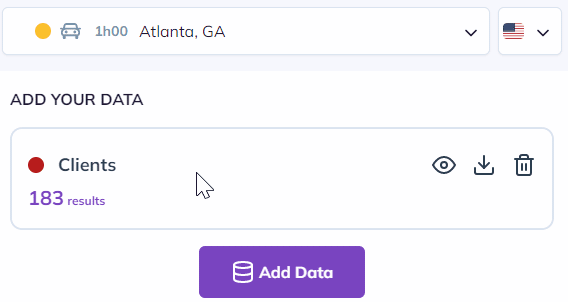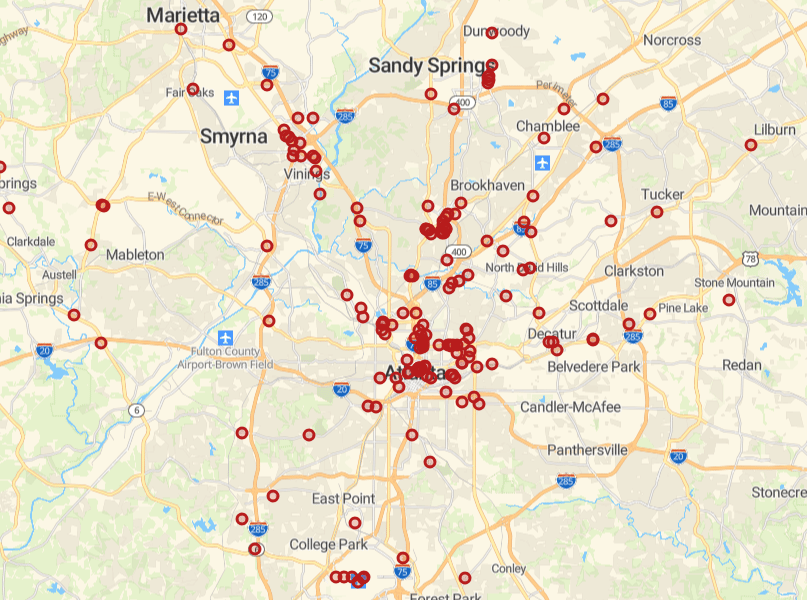 ---
To go further: