Location intelligence: a complete guide for your business
In today's rapidly evolving business landscape, understanding the power of location data and leveraging it effectively can give your organization a competitive edge. From optimizing operations and improving customer experiences to identifying new opportunities and mitigating risks, location intelligence offers endless possibilities. In this comprehensive guide, we will delve into the fundamentals of location intelligence, explore its various applications, highlight best practices, and provide practical tips for integrating it into your business strategies.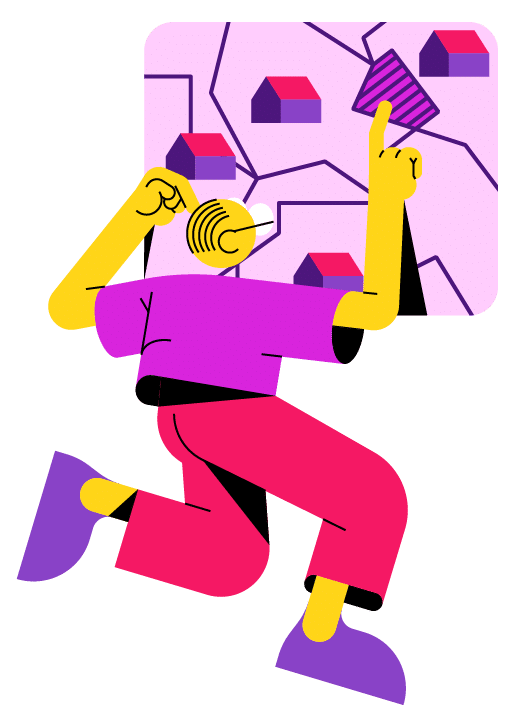 What is location intelligence ?
Location intelligence or spatial intelligence is a visual representation of geospatial data on a map. It is mainly used by companies for analysis, decision-making and strategy optimization.
This arm of data science relates to location-based analytics, whereas business intelligence uses various types of insight and chart. With location data, a different type of insight analysis is possible, offering a more global view for better decision-making. Location intelligence has existed for a long time, but analysts used to use custom maps. Now, however, digital technology has been used to create several platforms known as mapping tools or geographic information systems (GISs).
Why do we use location-intelligence software?
A location-intelligence program has several uses, applicable to multiple sectors and businesses:
Site selection:

knowing which location is the best for a retail company

Geomarketing:

analysis and local market research

Targeted OOH (out-of-home) marketing campaigns
Business intelligence:

what are my customers doing? Where do they come from?

And many other use cases, such as sales territories, logistics optimization, the environment and health.
What kind of data is used in location intelligence?
That really depends on the kind of work you're planning to do. A business analyst, for instance, might not use the same kind of data as an urban planner working for a municipal government. Here are a few examples of the type of data that's used in location intelligence.
Demographic data:

For a lot of industries, this kind of data is crucial. Demographic data can include population, population growth, ethnicity, population density, and more.
Financial data:

This is especially important for financial institutions and real estate companies. With location data, they can match prices, incomes, and other financial information to specific locations. That creates enriched data they can use for planning and marketing efforts.
Personal data:

Data is the currency in tech, and a lot of it comes from smartphones. For a lot of industries, location intelligence depends on that data. It includes shopping habits, GPS data, the entertainment people consume, and more.

Infrastructure data:

Whether it's planning municipal projects or building telecommunications networks, people need to know what's already been built in the area they're planning to develop.
How much does a location-intelligence app cost?
Different location-intelligence tools offer distinct methods and features. It is important to choose the solution that is the right fit for your needs. It can depend on your industry, your business, the purpose and context, and the types of data you need.
The average price of this kind of service is between $1,500 and $40,000 a year. Some of them let you sign up with no commitment, to allow you to use the software in whatever way you need, without having to commit for a year or more. That is the case with smappen, which offers subscriptions starting at $79 per month.
What is the best location for your business?
There's no one-size-fits-all answer to this question! The best location for you depends on your company. Every organization has its own criteria. To work out the best location for your business, you need to pay attention to these factors:
You must know who your customers are. Are they young? Are they female? Work out who they are and then check demographics in your trade area. You will need a platform where you can easily get this data for your specific area.
Don't set up your business in an area if there are too many competitors there! You need to check this out. Which types of business or brand are my direct competitors?
Next, to help with your search for real estate, check the following criteria relating to your future commercial premises:
Does your local store need to be visible to passersby? If not, do not include this in your search criteria.
Is your business dependent on pedestrian or vehicle traffic? This could be important for a restaurant or a clothing store. Do not include it if you don't need it.
Is your business dependent on pedestrian or vehicle traffic? This could be important for a restaurant or a clothing store. Do not include it if you don't need it.
Your business may be a DIY store, where your customers need to bring a car. So, you will need parking.
Next… Let's go!
Try smappen, the best location-intelligence platform
Find the best location for your business, conduct local market research, launch OOH (out-of-home) campaigns, and more.