Founded in 2012.

Partnered with four schools to offer high school diplomas to students throughout Arizona.

Accredited Educational Management Organization with accreditations from Middle States Accreditation and Accreditation International.
Grad Solutions is a leading Educational Management Organization with the mission to help every Arizonian receive their high school diploma. They take care of everything from admissions to enrollment, teaching, and even hosting graduation ceremonies.
Director of Strategic Initiatives
Jeremiah first joined Grad Solutions as an intern back in 2015 and has since held roles as an accountant, instructor, and controller before becoming the Director of Strategic Initiatives.
His mission:
Collaborating with external partners and managing relationships.

Working with internal stakeholders to coordinate long-term plans.

Performing market research to find the best opportunities for expansion.

Growing the organization's impact to help as many students as possible.
For an organization like Grad Solutions, finding the right spot for a new location can be challenging. Not all states have legislation that facilitates their mission, so they have to jump on any chance to grow their student body outside of Arizona. Jeremiah first started looking for an isochrone map solution after a conference in Michigan, where he learned that Grad Solutions needed a location that could provide in-person teaching in addition to their online services.
"I was trying to figure out a good spot to place a location within the state that's a decent driving distance. I didn't want to just be in Detroit or Lansing. I looked at Google Maps but it didn't have the functionality that I needed, and I really didn't find anything else other than Smappen."
Since Grad Solutions offers a combination of in-person and online services, picking the right location for a potential partnership is a big decision. With Smappen, Jeremiah and the team at Grad Solutions can easily create multiple isochrone maps to ensure their students don't have to overcome a long commute to get their diplomas.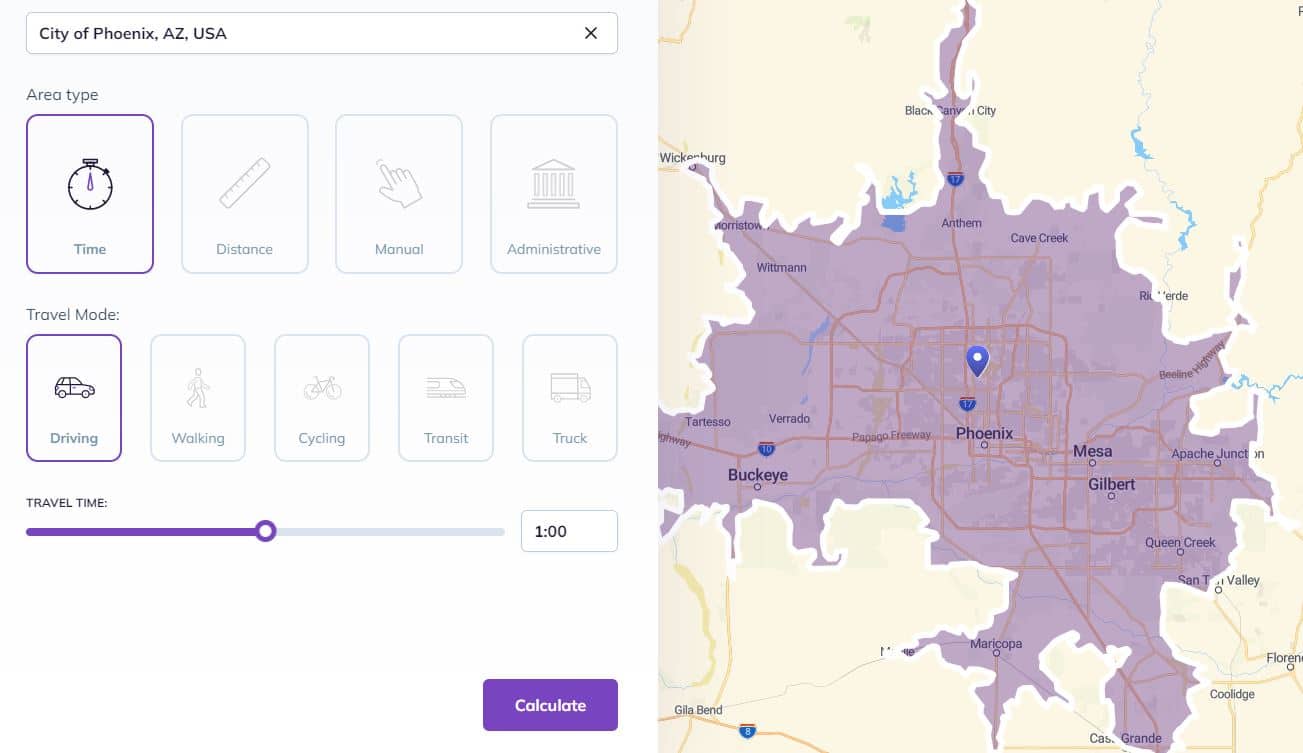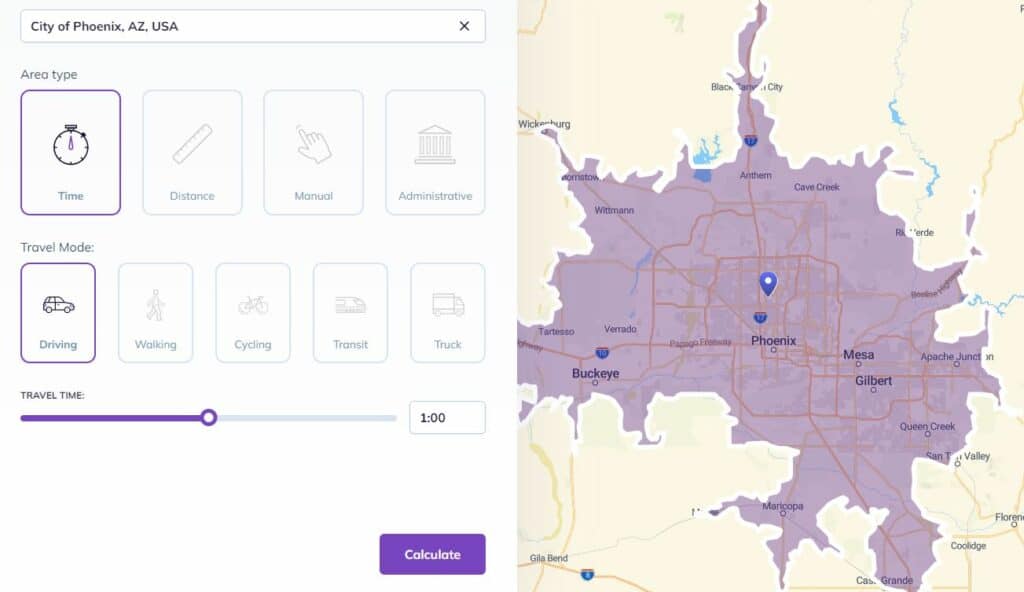 Combining multiple data sources
Having the right data is essential for the Grad Solutions team, and Smappen gives them plenty to work with:
"We use census data to take a look at what areas we want to expand into, based on educational attainment. Smappen automatically provides some of that, but we've also been able to upload a lot more data to really see what those best areas are and start to find locations that can serve those specific areas."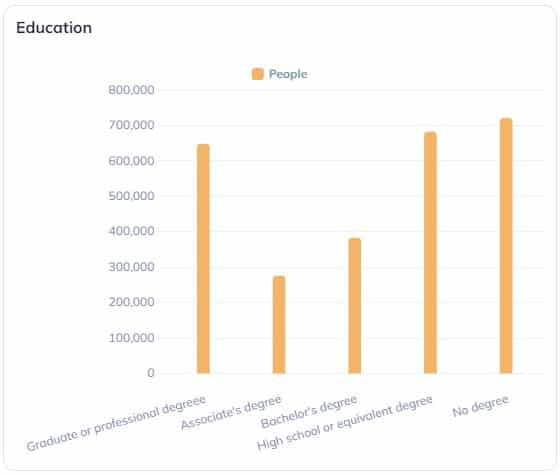 While Smappen has a lot of data already built-in, Jeremiah was able to use Grad Solutions' own data to augment their research, ensuring they're choosing the best possible locations for expansion.
"We look at our students' information and see where they're congregating. We used to only have a general idea, but now we've been able to put in all of their addresses in a map, and that's really helped a lot."
Points of interest (POIs) are used by most map apps to highlight important locations. With Smappen, Jeremiah and the team at Grad Solutions can look up schools, government offices, and other places that play a big role in the services they provide. They can then use these points of interest in all the maps they create, cross-referencing this data with anything else they're researching.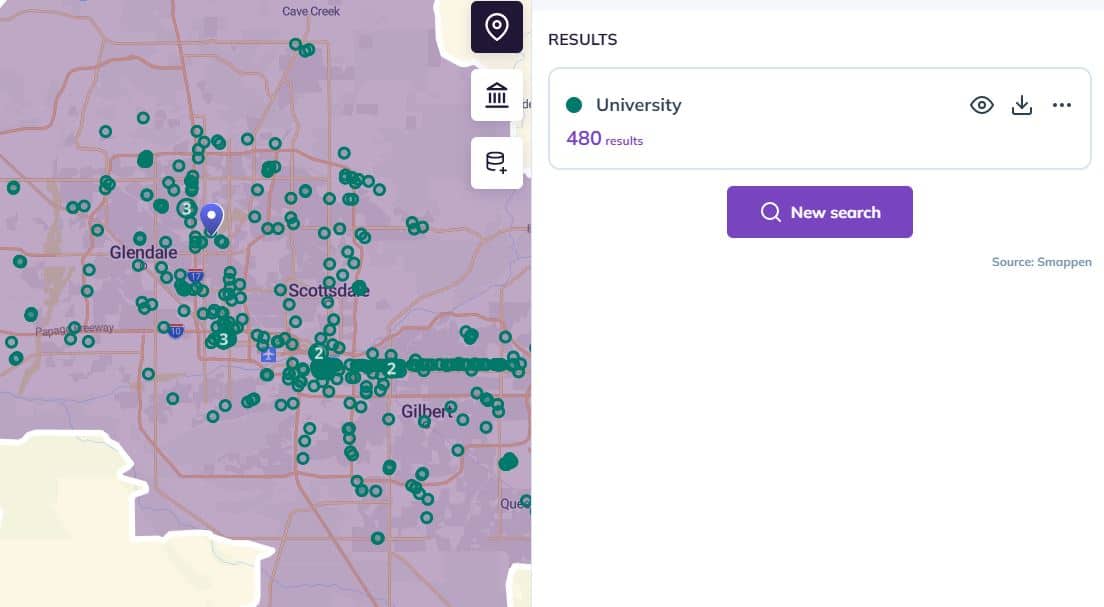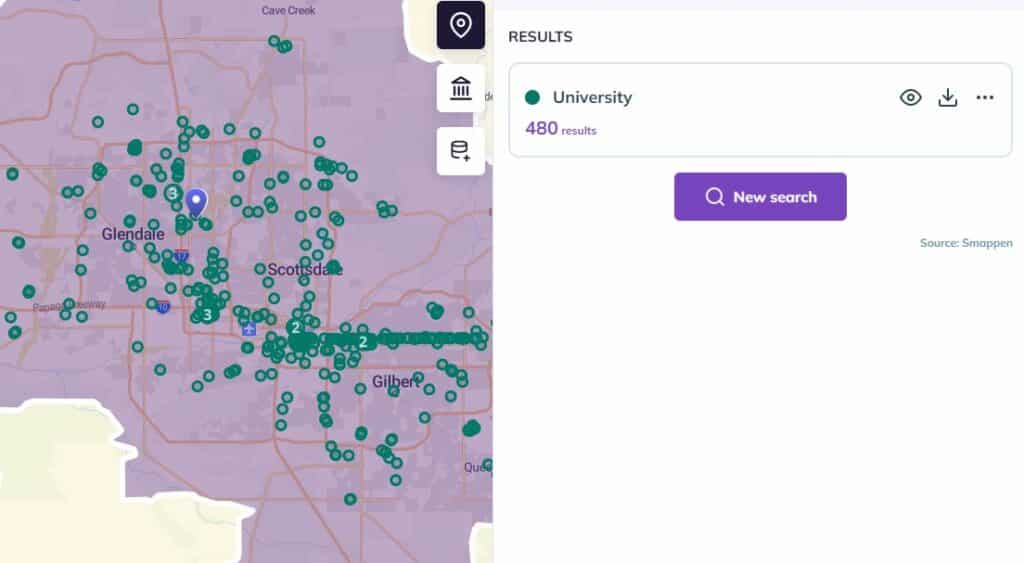 To find the best location for Grad Solutions' services, Jeremiah takes a close look at demographic information like age ranges for specific schools and the amount of school-aged children in the area. Smappen is an essential part of carrying out this kind of analysis.
Better maps and better data than the competition.

The ability to import custom data.

Being able to quickly generate multiple maps.

Keeping information clear by color-coding maps.

The ability to export data as needed.
"Smappen is a very helpful analytical tool, great for planning, great for analysis, and great for research all around."
Smappen according to Grad Solutions
Jeremiah Lee
Director of Strategic Initiatives at Grad Solutions